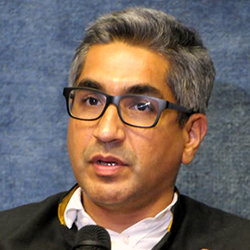 CEO and Business Partner, Avian Media.
Nitin has been the President of Public Relations Consultants Association of India (PRCAI), the apex body of communications and public relations consultancies in India, for two consecutive years.
Nitin was adjudged Global PR Leader of the Year at the ICCO Global Awards in 2015 for achieving excellent results in moving the public relations industry forward in one of the most challenging markets in the world. He is the first Indian to have won this award. He is also the President of the ICCO APAC Regional Board and a full member of the ICCO Executive Committee.
Nitin Mantri brings 20 years of experience in diverse sectors. His ability to mitigate crisis and train the C-suite in managing the media has helped Avian Media win clients for life.  An MBA from the Birla Institute of Management Technology, Nitin joined Avian Media in 2004. Under his leadership, the firm has consistently grown its network and clientele and has won the Independent Consultancy of the Year (APAC) at the ICCO Global Awards 2015 and the Indian Consultancy of the Year Award at the Sabre Awards South Asia 2015.
In 2010, Nitin and his business partner also founded Chase India, an associate company of Avian Media, to work on public affairs and government relations mandate for leading Indian and multinational companies. Today, Chase is the most respected firm for public policy. Nitin also started the Neeti Foundation, a think tank that fosters advocacy and policy debates. Through these initiatives, Nitin wants to elevate public relations to something more strategic.
Nitin takes a keen interest in the development of the public relations industry in India. For several years, he has led the charge on the importance of ethics and a common code of conduct for the industry. Since he became the PRCAI President, he has focussed on improving the public perception of the industry. He regularly speaks at communication events in India and abroad, including ICCO Summit 2016 – where he represented the voice of India, the Global Holmes Summit, India Sabre Awards and PRCAI Annual Summit.