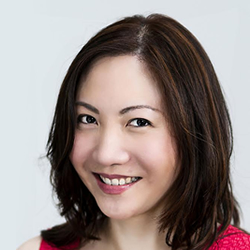 Head of Communications, Philips ASEAN Pacific
Elaine Ng is currently the Head of Communications for Philips in ASEAN Pacific, leading a team that covers a total of 10 countries across the region. Responsible for both internal and external communications, Elaine devises, directs and executes all communications and public relations strategies for Philips.
Key to Royal Philips' transformation into a Health Technology company, Elaine raises the awareness of the Philips brand, value proposition, and differentiation that Philips plays in the HealthTech industry — ultimately positioning Philips as the market leader.
Working collaboratively with the senior management teams and business unit leaders to drive strategy and execution of global initiatives at a regional level, Elaine is the go-to-person and advisor to support the management team, and in-country leaders in maintaining the appropriate communications and campaigns via all relevant media including digital and social channels.
Elaine has more than 15 years of corporate communications and marketing communications experience working for high-technology companies and consumer brands such as Visa, Microsoft and Hewlett-Packard. Prior to Philips, Elaine was Corporate Relations Director for Visa in Southeast Asia.
A published writer, Elaine started her career in journalism. She holds a Master's degree in Communications, with a number of published research articles. Elaine is fluent in English, Chinese/Mandarin and she speaks some French and Bahasa Indonesian.