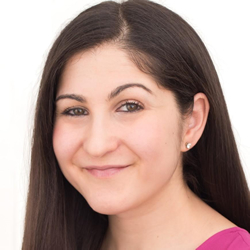 Research Director, Ketchum Global Research & Analytics
Marni supports a number of clients across the Ketchum network, including MasterCard, Takeda, Cleveland Clinic and Hewlett Packard Enterprise. In addition, she manages Ketchum's proprietary corporate reputation study, currently known as the Brandbuilder. She has a strong background and expertise in global quantitative research, particularly involving corporate reputation management.
Prior to joining Ketchum in April 2013, Marni spent three years at Edelman Public Relation's research arm, Edelman Berland, supporting the agency's global Intellectual Property (IP) studies, including the Edelman Trust Barometer and goodpurpose.
Marni is an active participant in the International Association for the Measurement and Evaluation of Communications (AMEC). In 2016, she was awarded AMEC's Young Professional of the Year award.