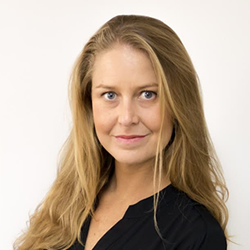 Founder & Managing Director Sinclair Communications
Kiri founded Sinclair Communications in 2009. With offices in Hong Kong and Shanghai, the fully integrated agency is known for driving powerful communications strategy for consumer and lifestyle brands in the region. Most recently, Sinclair Communications received the Gold Standard Award for Consultancy of the Year from PublicAffairs Asia.
A Hong Konger by birth, Kiri is dedicated to the advancement of PR in Asia. Her 15 year public relations career has seen her lead region-wide PR strategy for leading consumer and corporate brands, from retail, travel and art to tech and professional services. Her strong sense of community sees her actively advocating for a great number of local charities and NGOs.
A champion of the PR profession in Hong Kong, she is deputy chair of the Council of Public Relations Firms of Hong Kong and on the Steering Committee of the Marketing Society Asia.
Kiri has an MBA from Hong Kong University and a Business honours degree from QUT, Australia. Her passion for continuous learning means that she is always finding new ways to satisfy her curiosity.