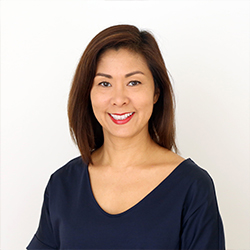 Director, Ketchum Global Research & Analytics (KGRA)
Ruth leads Ketchum's research, strategic planning and analytic capabilities in Asia. She has over twenty years of communications and branding experience from London, New York and Singapore. Ruth has counselled clients across the spectrum of communications research – from global measurement programmes, to research-based message development for reputation building and crisis response, to competitor benchmarking and target audience insights.
Ruth served as Vice-Chair of AMEC's North American chapter from 2010-2011, when she was based in New York as the Worldwide Director, Strategic Services for Hill+Knowlton Strategies. When in New York, Ruth was also a member of the Institute of Public Relations Measurement Commission and the Council of PR Firms' ROI Taskforce.
Prior to joining Ketchum, Ruth was Regional Client Services Director for Interbrand where she led key client accounts across Asia. Ruth holds a Bachelor of Arts degree from Curtin University and an MBA from London Business School. Following business school, Ruth was selected to join the WPP MBA Fellowship, a three-year senior management development programme with multi-disciplinary attachments across the WPP Group.
Email: ruth.pestana@ketchum.com
Mobile + (65) 9168 5481
Twitter @ruthpestana