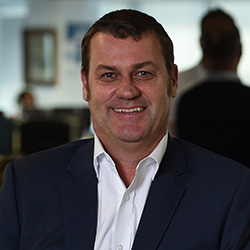 Managing Director AAP Medianet, AAP Directories & Mediaverse
Michael began his career in the Royal Australian Navy before taking communications roles in both Australia and the UK.
After four years at one of Australia's leading public affairs consultancies, he was appointed Senior Graduate Research Fellow at the American University School of Communication in Washington DC, where he completed his Masters in Communication.
Upon his return to Australia, Michael established the media analysis division at a large national media monitoring company leaving a year later to take a role as a political adviser. In 1996 he founded the Media Research (MRG) which became one of Australia's leading monitoring and analysis companies. MRG was acquired by AAP in 2007. Michael stayed on as Managing Director assumed responsibility for the Medianet business in 2013, AAP Directories in 2015 and Mediaverse in 2016.