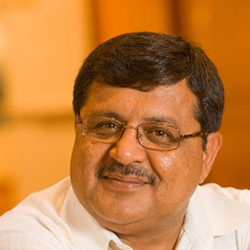 ABC General Manager, Learning and Development, Tata Group Corporate Communication Department.
He holds Master's Degree in Communication Studies and an M.Phil. and Ph.D. in Organizational Communication from the Tata Institute of Social Sciences, Mumbai. He was a Fulbright Doctoral Fellow at Texas A&M University. He has a military background and switched careers from the Army as a Colonel.
He has authored a book, "Intrapreneurs@mjunction". Accredited by the IABC, he was the Vice Chair of the inaugural Global Communication Certification Council.
Currently, he is the Chair of the Asia Pacific Regional Board of IABC.