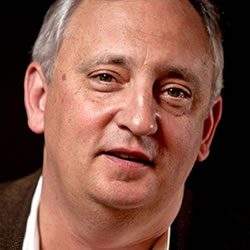 Partner and CEO, Ketchum Global Research and Analytics
Dr. David Rockland leads Ketchum's research, measurement, analytics and insights services. In addition, he is CEO for Ketchum Change, the firm's change communications consulting enterprise. He manages approximately 160 people across the two business units in about 20 offices globally. He also formed Ketchum Interactive, now known as Ketchum Digital.
David took over as international Chair of AMEC in January after serving on the Board and being inaugural chair of AMEC's North American Chapter. He led the development and implementation of the first-ever industry standards for PR measurement in 2010, the Barcelona Principles, as well as the setting of a 2020 agenda for measurement and evaluation of communication. In part for that effort, he was inducted into the PRNews Measurement Hall of Fame in April, 2012. He regularly lectures at various conferences and other events around the world about the Barcelona Principles and other aspects of communications measurement, and writes a monthly column on measurement for the Public Relations Society of America. He is an emeritus member of the IPR Commission on PR Measurement and Evaluation, and was its Chairman for 2007 and 2008.
Prior to joining Ketchum, David was Senior Vice President and Managing Director for Roper Starch Worldwide where he managed the company's environmental and public relations practice areas. David previously owned his own firm, The Rockland Group, specialized in environmental issues management and marketing, which he sold to Roper Starch in 1998. Clients included the National Cattlemen's Beef Association, BHP Copper, International Association of Fish and Wildlife Agencies, and Public Lands Foundation. He has also held the top corporate communications role at two large global corporations.