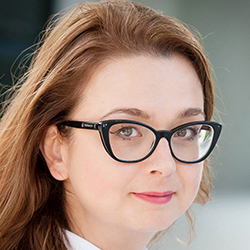 Global Social Analytics and Insights Lead, Lenovo
Social media analytics, research and strategy professional with over 10 years of experience in the industry. Currently leading the team at Lenovo that supports global social analytics and social media listening. Previously was leading set up of Social Media Listening Command Centre and operationalizing as well as integrating social media analysis into business intelligence cycle.
Moved to Singapore from Russia in 2012, where joined online business intelligence company Brandtology as a Senior Research Manager for South East Asia.
Before moving to Asia started and developed boutique social media research agency Netmind, that pioneered social media listening and research in Russia.
Provided consultancy and online research to major brands and PR agencies in Russia and Ukraine, including Samsung, Colgate- Palmolive, Citibank, Delta Credit, Edelman Digital, BBDO, Hill & Knowlton.