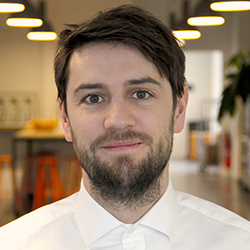 Senior Advisor, Infomedia
Lasse is Head of measurement in the political and public client segment, which includes all political parties and all major interest organizations and NGOs.
Lasse is Infomedia's most frequent external spokesperson while also being project manager and head advisor in most large-scale multiple data projects, three of which have been submitted as entries for this year's AMEC Awards. Last year, Lasse won an AMEC Bronze Prize with in the Single Event Category with the multi-data project "CEO Superbrands".