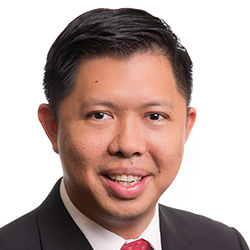 Senior Director, Research & Data Division, Ministry of Communications and Information, Singapore Government
The Research & Data Division undertakes research to provide insights into policy formulation and communications implementation for key policy areas across Government. He has helmed the research function at the MCI since 2010.
Prior to this, Ivan was with the Ministry of Information, Communications and the Arts, and the Ministry of Home Affairs, where he held portfolios in corporate and strategic planning, organisational development, human resource, international relations, as well as information and media policy.
Ivan read Political Science and Economics at the National University of Singapore; and has a Master of Business Administration from the Singapore Management University.