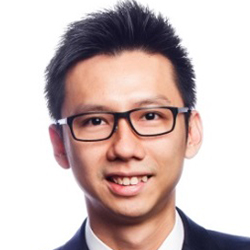 Regional Insights Director, Asia General Manager, Singapore Isentia
Garick is the Regional Insights Director for Asia and General Manager for Singapore at Isentia (An ASX 200 Media Intelligence Company), managing research capabilities across Asia and the business operations for Singapore. His key vertical experience includes: banking, FMCG, government, hospitality, retail and technology. 
Before Isentia, Garick headed the Market & Consumer Insights function for BlackBerry in Asia Pacific. His research portfolio ranges from qualitative to quantitative methods, country level to global initiatives and consumer to enterprise studies.
Garick prides himself as an academic prior joining the industry. Recognized by his peers, academic community and industry, Garick has won awards and has often been invited be a speaker, panelist, judge and guest lecturer. He is an Associate Fellow with the Institute on Asian Consumer Insight at Nanyang Technological University. He is also a reviewer to several journal publications and conferences.
Garick holds a Master of Philosophy (Marketing) and has also completed a Harvard Leadership program.