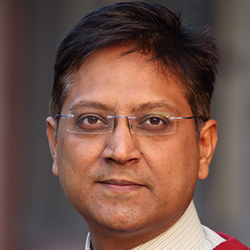 CEO, Impact Research & Measurement Pvt. Ltd.
Aseem Sood is a technology enthusiast. He loves to evaluate and apply technology solutions to solve business problems. He believes that companies offering news analysis services can help PR professionals demonstrate the importance/ attention that communication, as a function, deserves in the corporate boardroom.
Aseem is currently the Chief Executive Officer at Impact Research & Measurement Pvt. Ltd. He is also a Director at The International Association of Measurement and Evaluation of Communication, UK (AMEC). He also plays the role of Vice President in the Executive Committee of International Association – FIBEP.
Prior to Impact, Aseem worked with McKinsey & Co. as an analyst. At McKinsey he worked with clients in Europe, US and China, helping them improve their operations' effectiveness in the domain of purchasing and supply management. He also worked in McKinsey & Co.'s Business Technology Office (BTO) practice, a special initiative of McKinsey & Co. that offers technology consulting services.
Aseem holds a Post Graduate Degree in Business Administration from International Management Institute, India and a Bachelors Degree in Business Studies from University of Delhi, India.