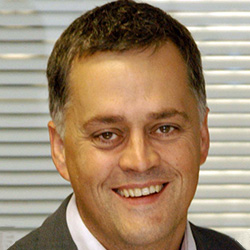 International Director, NLA media access
Andrew Hughes is international Director, NLA media access, which he joined in mid 2004. He was previously responsible for the business planning and operational implementation of the eClips database and led the team developing its wider applications. These included web licensing and content development – including the Meltwater legal action – ClipShare (the online research service), the addition of magazine content, international and many other developments that have helped triple NLA revenue over the period. Andrew is also Secretary General of the Press Database and Licensing Network (www.pdln.info). 
Andrew was at NASDAQ listed OneSource (now Avention) from 1998 until 2004 where he was Vice President Content with responsibility for global content relationships and the UK and European operations. He created alliances with leading suppliers of CRM, portal and knowledge management solutions as well as with content providers like Dun & Bradstreet. Andrew joined OneSource Information Services from Financial Times where he was responsible for strategy, pricing, business development and content acquisition for products including FT Profile, content licensing and the formation of the NLA and FTSE International businesses. Andrew holds a BSc in Management Sciences and is an alumni of London Business School.